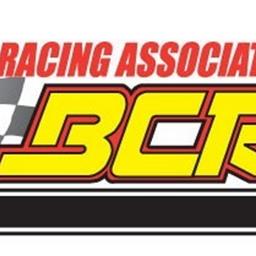 9/13/2023
BCRA - Bay Cities Racing Association
---
BCRA Midgets Return to Antioch Speedway for Triple Crown Finale and Salute to Floyd Alvis with $6,018-to-win
The fabled Bay Cities Racing Association Midgets return to Antioch Speedway for Floyd Alvis night on Saturday, September 23rd. The $6,018.00-to-win Triple Crown series finale will honor BCRA Hall of Famer and longtime Midget driver Floyd Alvis.
The event features an enhanced purse, thanks to Matt Streeter Racing, S.C. Pierovich Farming, TCS Logistics and Galli Trucking. The winner will garner an astonishing $6,018 winner's share, with increased payouts throughout the field. The winner's share is believed to be the highest in modern BCRA history.
Alvis is a nine-time BCRA Midget champion having claimed consecutive titles from 1978 through 1980 and again in 2001 to 2003. He also scored championships in 1987, 2012 and 2013, making him the only driver in BCRA history with championships in four different decades.
Alvis has compiled dozens of feature event wins, Heat race wins and fast times during his stellar career in Midgets. He claimed wins with and without wings, indoors, outdoors, on dirt and on pavement, spanning several decades.
In one twelve-year span, 1978 through 1989, Alvis recorded 12 top-4 points finishes, with four championships, four seconds, one third and three fourth-place runs. In his career, he has amassed at least 36 Top 5 points finishes and 42 Top 10 points finishes.
The "Ageless Wonder," has piloted his own #18 Champion Automotive-Interstate Batteries #18 for decades, with his first-ever BCRA Midget start at Antioch Speedway on June 21, 1968. Alvis was inducted in the BCRA Hall of Fame in 1994. He is also a member of the National Midget Auto Racing Hall of Fame.
This weekend's event is expected to attract a field of over 20 Midgets.
Leading the entries will be Triple Crown points leader, 19-year-old Caden Sarale of Stockton who claimed a victory on August 26, as well as a runner-up finish in April.
After Top 5 runs in each of the opening rounds, Boscacci Racing teammates Blake Bower and Bryant Bell find themselves tied for second, 23 tallies behind Sarale. Brentwood's Bower is the reigning two-time Western Midget Racing (WMR) champion and the all-time winningest WMR driver. He pilots the Boscacci Racing #9 Spike/Ecotec. 16-year-old Bell of Oakley pilots the Boscacci Racing #09 Spike/EcoTec.
Kelseyville's Michael Snider is fourth in the standings in Lauren Snider's #6k Spike/Esslinger at 33 tallies behind, with Oakdale's Danika Jo Faccinto fifth in the standings, 34 points back aboard her #13 Spike/Sala Chevy.
Additional entries are expected from Stockton's Nikko Panella who claimed third in August aboard the Sarale Racing #32 CS9/SR-11x, 18-year-old David Gasper of Santa Barbara in the #73 Josh Ford Motorsports Triple X/One-Way Chevy, Fair Oaks' Jake Morgan in the #19w Spike/Sala Chevy, Calistoga's Britton Bock in his #67 Spike/Esslinger, Folsom's Jerry Kobza, San Jose's Anthony Bruno in the Haugh Motorsports #54 Spike/EcoTec, Alvis of San Carlos in his #18 Stealth/Chevy, Kelseyville's Anthony Esberg, Auburn's Dave Stoltz in his #77 Pacific Flyer/V6, Kelseyville's Thomas Esberg, Madera's Marvin Mitchell in his #78 Spike/Deppe, Brody Fuson and Stockton's Peter Paulson.
The high point earner in the series will take home an additional $500 bonus.
Additional awards include a $100 hard charger gift card sponsored by Extreme Mufflers, $100 long haul award sponsored by HotHead Engine heaters and a $100 fast time award sponsored by Roza Motorsports.
The Triple Crown series is presented by Arata Bros. Racing, Hothead Engine Heaters, Extreme Mufflers, D&P Pools, Esslinger Engineering, West Evans Motorsports, Bock's Equipment Repair & Fabrication, S&K Automotive and Front Row Vineyards.
The Mighty Midgets will be joined by the BCRA Lightning Sprints, BCRA Vintage Midgets, Wingless Sprints, Hobby Stocks, Mini Stocks and Figure 8.
Bay Cities Racing Association is one of the oldest Midget auto racing sanctions in the Country with a storied 80-year history of auto racing in the Western U.S.
For more info on BCRA, visit https://www.bcraracing.com/ and like the organization on Facebook at https://www.facebook.com/BayCitiesRacingAssociation
---
Article Credit: Robert Haugh
Submitted By: Dakota Albright
Back to News