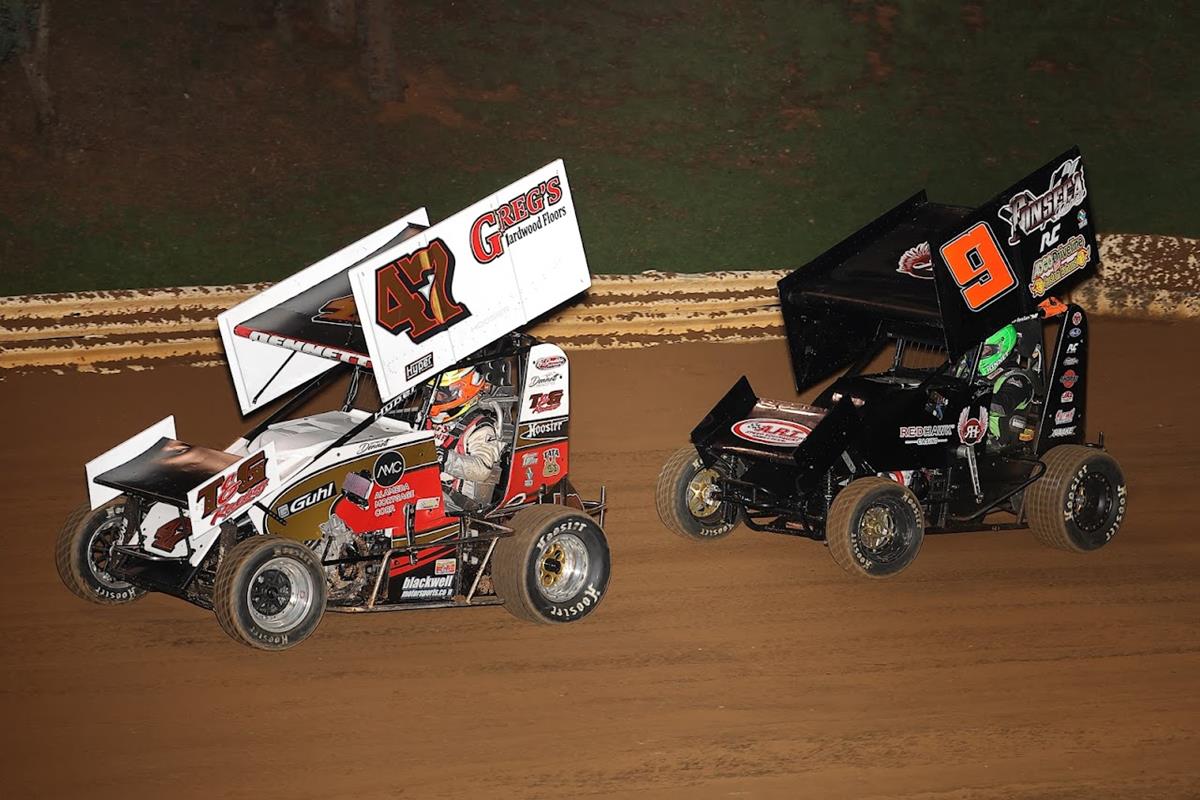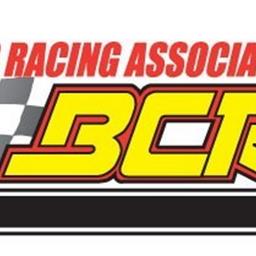 4/1/2023
Bay Cities Racing Association Lightning Sprints
---
Antioch Speedway up next for the BCRA on April 8th
Antioch Speedway up next for the BCRA Lightning Sprints on April 8th
By Gary Thomas
Antioch, CA…After opening the season in Placerville recently the Bay Cities Racing Association is now locked and loaded for the Contra Costa County Fairgrounds based Antioch Speedway on Saturday April 8th.
The evening of racing will feature a heavy dose of BCRA flavor, with both the Midgets and Vintage division joining the Lightning Sprints.
"The Antioch Speedway has a rich history when it comes to the Bay Cities Racing Association," commented BCRA President Greg Dennett. "With that said, we are truly excited to have all three of our divisions on hand next Saturday. It should be a fun show with the Lightning Sprints, Vintage and the Midgets kicking-off their new Triple Crown Series. We hope to have a good crowd and a solid car count at the event."
The BCRA Lightning Sprints will contest a total of four races this season at the Antioch Speedway. Three of the shows will be held as Winged events, while the June appearance is race one for the "Non-Wing Nationals."
Former BCRA Lightning Sprint champion Dakota Albright of Waterford opened the season in victory lane at Placerville Speedway on March 25th. Greg Dennett of Livermore stayed within striking distance of Albright for much of the main event, before coming home in second. Citrus Heights' racers Hunter and Scott Kinney, and Orangevale's Harlee Aguilera rounded out the top-five.
The BCRA Midgets will battle for a $2,000-to-win feature on April 8th at the "Action Track by the Delta." The runner up in the main event earns $1,150 while third place receives $750. The new Triple Crown Series for the Midgets will also see return dates at Antioch Speedway on August 26th and September 23rd.
Antioch Speedway Details for Saturday April 8th-
Front Gate Opens at 4PM
General Admission Prices-
Adult Ticket: $20
Military: $15
Senior Ticket (60 and over): $15
Child Ticket (Under 11): $15
Children 5 and under: Free
Pit Gates Open at 2pm
Pit Gate Prices-
Adults: $50
Under 12: $25
The Antioch Speedway is located on the Contra Costa County Fairgrounds at the corner of 10th and L Streets in Antioch, California. Take SR-4 West (Highway 4) to exit 27 and turn right onto L Street. The physical address is 1201 W. 10th Street Antioch, CA 94509.
The track is located just a little over an hour from the capital city of Sacramento. More info can be found at www.antiochspeedway.com
The Bay Cities Racing Association would like to thank Eslinger Engineering, Moto Wear, Hot Head Water Heaters, Extreme Mufflers, CSI Shocks, Hoosier Tires and West Evans Performance for their support this season.
For more info on BCRA please visit our official website at https://www.bcraracing.com/ and be sure to like the association on Facebook at https://www.facebook.com/BayCitiesRacingAssociation
......
Upcoming events for the BCRA Lightning Sprints:
Saturday April 8: Antioch Speedway (With BCRA Midgets and Vintage)
Saturday April 15: Placerville Speedway (20th annual Tribute to Al Hinds)
Saturday May 6: Placerville Speedway (Non-Wing event - First Responders Night)
Image courtesy of Tim Holland Photos
---
Article Credit: Gary Thomas
Submitted By: Gary Thomas
Back to News