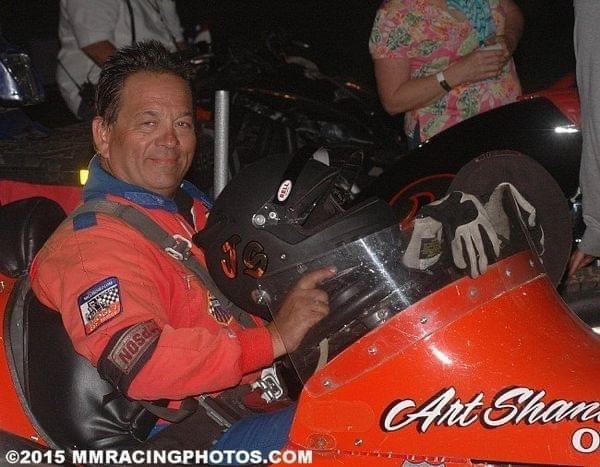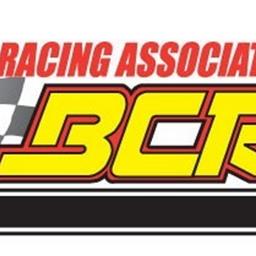 3/27/2023
BCRA - Bay Cities Racing Association
---
BCRA Mourns passing of Hall of Fame Inductee Jim Screeton
Jim Screeton, March 4, 1965-March 17, 2023, made his BCRA debut in 1983 but was a known fixture among the racing club for nearly 20 years before that. Grandson of famed Hall of Fame Car Owner Art Shanoian, Jimmy traveled alongside Art in his famous blue Chevy 1968 pickup truck that hauled the legendary #17 in its bed for four decades. He snuck in the pits long before he was of age so routinely that he was never questioned nor denied for years. He was proudly alongside greats such as Chuck Gurney and Hank Butcher in the pits for some of the 17's most dominant years.
In 1973, celebrating her father Art's 1973 BCRA Owner Championship, Jim's mother Marietta met 1973 Driver Champ Ken Nichols and the courtship began. In 1974 Ken drove for Art Shanoian and soon later would marry Marietta and officially become Jimmy's father. Together they would race as a family in California before the family went to Indiana in the mid-70's where Jimmy would rub elbows with the Carter's, Stapp's, and Bettenhausen's in racing's mecca.
When they returned to California, it would only be a few more years before Jimmy was of age and finally took his turn driving his grandfather's #17 Offenhauser Benson. Jimmy was smooth right out of the gate and eventually they knew that the chassis and motor combo was outdated, and purchased an Arias Benson in 1987. Jimmy quickly found his first victory lane at Shasta Speedway that year. He followed that up with another win at Shasta in that same year and went on to an incredible run of victories throughout the late 80's and early 90's, rivaling his father Ken Nichols as the two most dominant short track pavement midget drivers of that era.
Jimmy would go on to win a few more races for his grandfather including the Cavalcade of Racing at Stockton 99 before moving on to Bob Rosen's famed #4 and with whom he won the first of his Vuckovich Memorials. At one point, they had won four consecutive races and had multiple fast times and track records. He would go on to win the Madera Speedway Track Championship and show prowess driving without the wing by winning the SMORS Outlaw Midget Championship at Lakeport Speedway. For three years in a row, he was BCRA's winningest pavement driver.
Jimmy would go on to win over 20 midget races driving for other famed owners such as Bob Consani, Pete Baraldi, Tom Dupont, Fred Gerhardt, the Walkers, Messeraul's, and Lenny Gonsel. In his first turn in Lenny's famed Yellow Bird #7, they rolled a brand-new Beast/Gaerte car off the trailer that had never had a lap and swept the show at Lakeport Speedway.
Jimmy was an incredible qualifier and an even better racer remembered for his smooth, hard driving and being extremely quick in traffic. He was known for making a groove where there was not one, often going high side, three wide at Lakeport and other races tracks where it was not dared by other competitors and passing multiple cars in a corner.
Over his career, Jimmy would capture wins at Shasta Speedway, Carson City, Roseville, Ukiah, Lakeport, Madera, and Stockton. In 2013 he joined his grandfather Art and Father Ken in the BCRA Hall of Fame and would later be joined by his mother Marietta and brother Chad Nichols.
Photo Credit: M&M Photos
---
Article Credit: Chad Nichols
Submitted By: Dakota Albright
Back to News