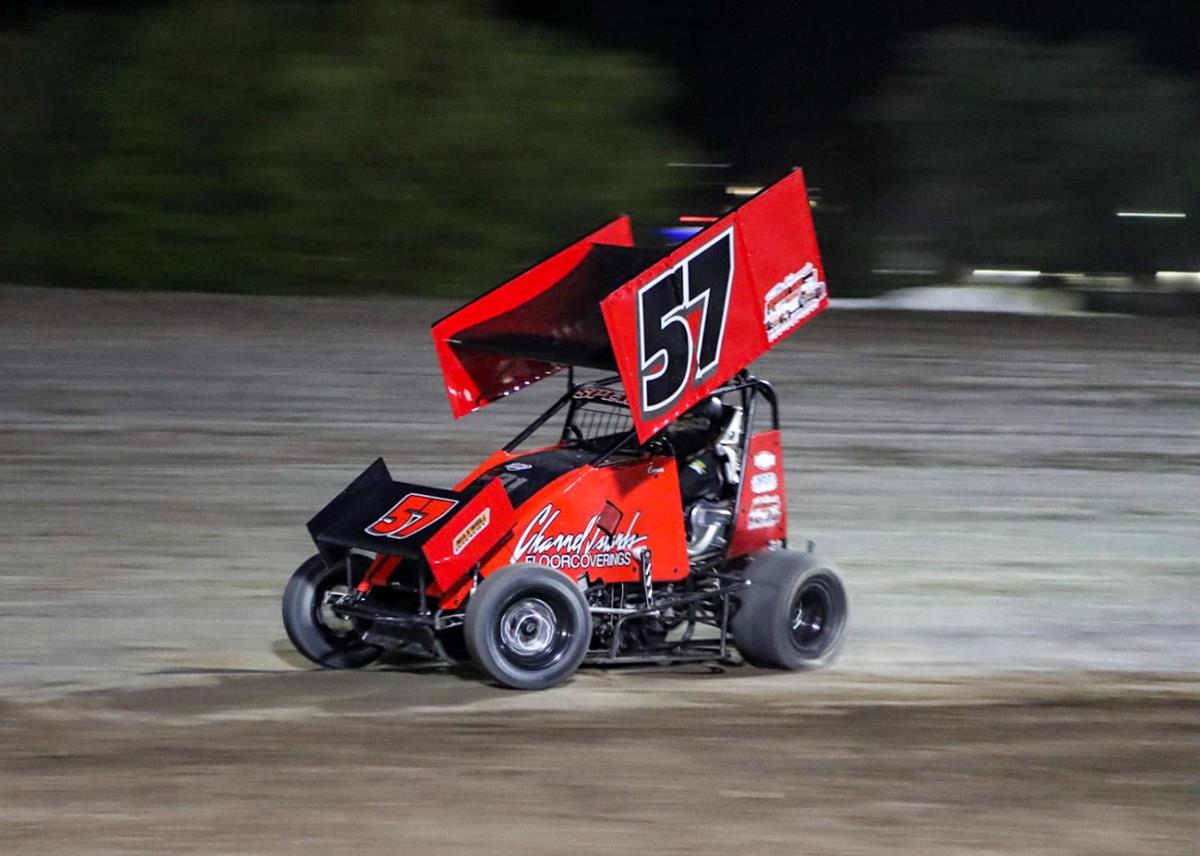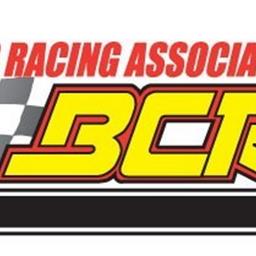 8/28/2022
Bay Cities Racing Association Lightning Sprints
---
SPEIR WINS ROUND 2 OF CLS/BCRA Lightning Sprint Civil War Race at Silver Dollar Speedway
SPEIR WINS ROUND 2 OF CLS/BCRA Lightning Sprint Civil War Race at Silver Dollar Speedway
Connor Speir passed early leader Cody Meyer on a lap 7 restart, then held off a late race challenge from Will Browne to win round 2 of the co-sanctioned California Lightning Sprint/Bay Cities Racing Association Lighning Sprint Civil War series race held at Silver Dollar Speedway Friday night. Spier led the last 13 laps until Browne chased him down in the final laps to make a late race challenge, but Spier held off the late charge to win by less than a second.
Eric Grego Jr. had a good run racing third and collecting another top five finish coming from his twelfth starting spot. CLS point leader and defending CLS champion David Gasper ran fourth with Cody Meyer slipping back to fifth at the checkered flag.
Summary:
A Feature 1 (20 Laps): 1. 57-Connor Speir[2]; 2. 8-Will Browne[3]; 3. 8G-Eric Greco Jr[12]; 4. 18-David Gasper[8]; 5. 21C-Cody Meyer[1]; 6. 21K-Bobby Michnowicz[7]; 7. 18F-Josef Ferolito[6]; 8. 91-Matt Land[5]; 9. 3F-Brandon Leedy[10]; 10. 47-Greg Dennett[11]; 11. 45-Cody Nigh[4]; 12. 17F-Harlee Aguilera[9]; 13. 42-Jon Robertson[13]; 14. 21J-Jayden Meyer[14]; 15. 28K-Kaden Ramos[16]; 16. 4-Jeff Dyer
Heat 1 (8 Laps): 1. 18-David Gasper[5]; 2. 21C-Cody Meyer[2]; 3. 17F-Harlee Aguilera[3]; 4. 8G-Eric Greco Jr[4]; 5. 3F-Brandon Leedy[6]; 6. 21J-Jayden Meyer[1]; 7. (DNF) 9-Scott Kinney[7]
Heat 2 (8 Laps): 1. 21K-Bobby Michnowicz[4]; 2. 45-Cody Nigh[3]; 3. 91-Matt Land[5]; 4. 4-Jeff Dyer[2]; 5. 4X-Seth Dyer[6]; 6. (DNF) 25K-Hunter Kinney[1]
Heat 3 (8 Laps): 1. 18F-Josef Ferolito[1]; 2. 57-Connor Speir[2]; 3. 8-Will Browne[5]; 4. 47-Greg Dennett[4]; 5. 42-Jon Robertson[3]; 6. 28K-Kaden Ramos[6]
Qualifying 1: 1. 3F-Brandon Leedy, 00:13.866[17]; 2. 91-Matt Land, 00:14.216[8]; 3. 8-Will Browne, 00:14.273[4]; 4. 18-David Gasper, 00:14.292[19]; 5. 21K-Bobby Michnowicz, 00:14.302[16]; 6. 47-Greg Dennett, 00:14.401[14]; 7. 8G-Eric Greco Jr, 00:14.502[2]; 8. 45-Cody Nigh, 00:14.536[10]; 9. 42-Jon Robertson, 00:14.546[1]; 10. 17F-Harlee Aguilera, 00:14.725[7]; 11. 4-Jeff Dyer, 00:14.769[18]; 12. 57-Connor Speir, 00:14.905[11]; 13. 21C-Cody Meyer, 00:15.007[20]; 14. 61-Don Hart, 00:15.168[9]; 15. 18F-Josef Ferolito, 00:15.208[5]; 16. 21J-Jayden Meyer, 00:15.319[3]; 17. 25K-Hunter Kinney, 00:15.350[12]; 18. 28K-Kaden Ramos, 00:15.353[15]; 19. 9-Scott Kinney, 00:15.514[13]; 20. 4X-Seth Dyer, 00:15.665[6]
---
Article Credit: Mark Sublett
Submitted By: Dakota Albright
Back to News