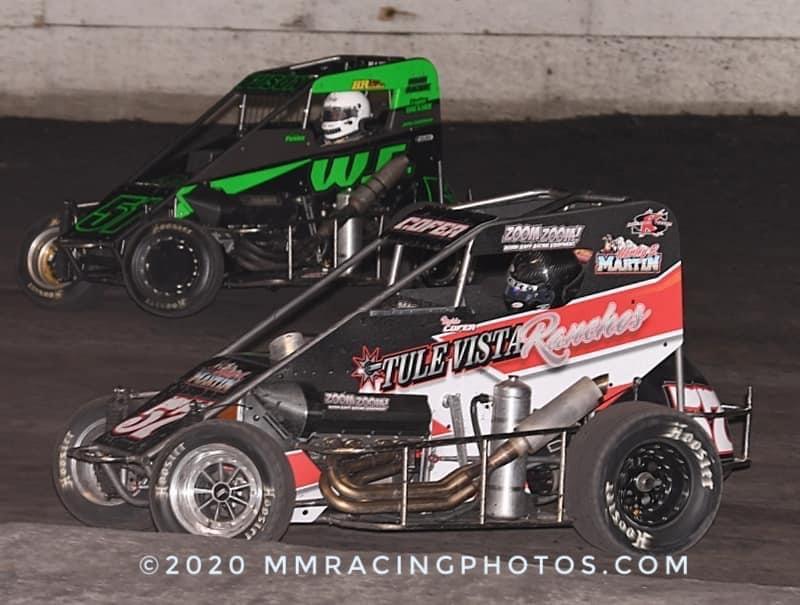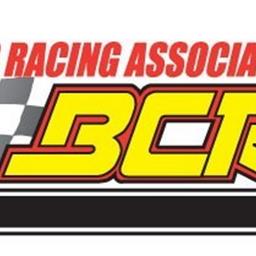 1/29/2022
Bay Cities Racing Association Lightning Sprints
---
BCRA MIDGETS SET FOR AN EXCITING YEAR!
The Bay Cities Racing Association Midget division has released their 2022 schedule. 7 different tracks will host the BCRA Mighty Midgets this season. All races will be co-sanctioned with the United States Auto Club Western States Midget division. The BCRA have been sanctioning racing since 1939 and is one of the longest running in the United States.
The Stone Chevrolet Buick GMC Thunderbowl Raceway in Tulare will host the opening race on March 4th and another on April 2nd. The Friday, March 4th race will feature the USAC/CRA 410 Sprint Cars, BCRA/USAC WS Midgets and the Western Race Saver Sprint Cars. The second visit will be part of the "Chris and Brian Faria Memorial" featuring the USAC/CRA 410 Sprint Cars, Kings of Thunder 360s, BCRA/USAC WS Midgets and the Western Race Saver Sprint Cars. Promoter Steve Faria's ThunderBowl Raceway hosts some of the biggest races on the west coast.
March 5th will see the teams travel to Peter Murphy's Keller Auto Speedway at Kings Fairgrounds in Hanford. The 1/3 mile is getting a make-over during the offseason and this will be the only time the Midgets will get to race on it in 2022. The race will feature USAC/CRA 410 Sprint Cars and BCRA/USAC WS Midgets.
Placerville Speedway will host the Midgets on March 26th and May 7th. Placerville is one of the premier racetracks in Northern California. Promoted by Scott Russell and Kami Arnold who were selected as Promoters of the Year by the National Sprint Car Hall of Fame for the second time in 2021. Placerville's 1/4-mile-high banked clay track produces some of the best racing seen all season.
Bakersfield Speedway has been hosting Midget racing for much of its 77 year history. Promoted by Scott Schweitzer and is billed as "The Wests fastest 1/3 mile High Banked oval" will host the Midgets of the BCRA And USAC WS on April 23rd. Fun fact about the track is it is located on top of a fault line and the track has moved a little over the years.
Merced Speedway will see it's first of 2 appearances on April 23rd and a second on June 18th. Promoted by Doug Lockwood the 1/4-mile clay oval has been in action since 1950 at the Merced County Fairgrounds.
Petaluma Speedway located at the Marin-Sonoma Fairgrounds will host the Midgets on July 23rd. Promoted by Rick Faeth the 1/3 mile has been hosting the BCRA and USAC WS for decades.
The final race of the season will be held at the Dirt Track at Kern County Raceway Park on October 15th.
Last season rookie Colby Johnson won the Driving Championship and Del Morris was crowned the Car Owner Champion.
2022 BCRA Midget Schedule
Mar 04 Thunderbowl Raceway - Tulare, CA (W/USAC WS)
Mar 05 Keller Auto Speedway at Kings Fairgrounds - Hanford, CA (W/USAC WS)
Mar 26 Placerville Speedway - Placerville, CA (W/USAC WS)
Apr 02 Thunderbowl Raceway - Tulare, CA (W/USAC WS)
Apr 16 Bakersfield Speedway - Bakersfield, CA (W/USAC WS)
Apr 23 Merced Speedway - Merced, CA (W/USAC WS)
May 07 Placerville Speedway - Placerville, CA (W/USAC WS)
Jun 18 Merced Speedway - Merced, CA (W/USAC WS)
Jul 23 Petaluma Speedway - Petaluma, CA (W/USAC WS)
Oct 15 The Dirt Track at Kern County Raceway Park - Bakersfield, CA (W/USAC WS)
---
Article Credit: Mark Sublett
Submitted By: Dakota Albright
Back to News