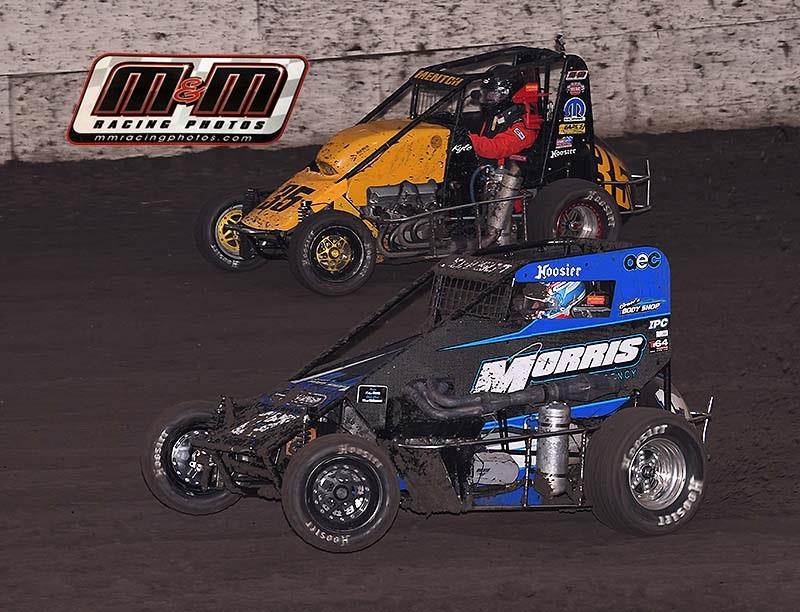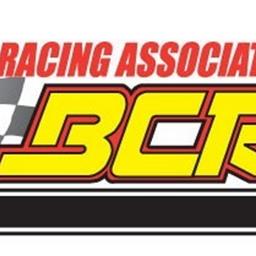 8/22/2021
BCRA - Bay Cities Racing Association
---
COLBY JOHNSON WINS BCRA MIDGET MAIN
Antioch, CA....Colby Johnson from Penngrove won his second Bay Cities Racing Association Midget A-Main event in a row Saturday night at Antioch Speedway. Johnson took the lead entering turn three on the opening lap and stretched it to over a half lap at the checkered flag to win his second BCRA Midget main in a row after his first win came at Merced Speedway a couple weeks ago driving the Del Morris owned Spike/ Esslinger. Johnson thanked Del and Robin Morris, Pit Stop USA, the pit crew and Mom and Dad for all they did to help him get to victory lane.
At the start of the main event polesitter Kyle Mentch from San Leandro took the lead going into turn one but by turn three Colby Johnson powered by to lead lap one. Mentch followed in second with Robert Carson third early in the going. Johnson raced out to a comfortable lead when second running Mentch spun while trying to catch the leader close to halfway. On the restart Johnson continued to pull out to the lead while Carson was holding off 9 time BCRA champion Floyd Alvis from San Carlos for a podium spot. Mentch raced fourth with veteran driver Dave Stoltz running his Stoltz/Buick of his own design in fifth on track. Stoltz couldn't get the car fired off for the start but joined the field after the yellow flag waved for Mentch. During the closing laps Johnson dominated the field lapping up to the second place car of Carson to take his second BCRA win in convincing fashion. Former BCRA Champion Carson raced a popular second after he had mechanical problems the last several races with his Ellis/Gaerte. Mentch recovered from his spin to race third driving the Lance Pierovich Spike/Stanton and the Ageless Veteran Alvis finished fourth driving his stealth/Gaerte. Auburn's Stoltz rounded out the field when all was said and done.
Six BCRA Mighty Midgets towed to the Contra Costa Fairgrounds to do battle on the 1/4 Mile clay oval promoted by Chad Chadwick. Mentch won the heat race followed by Johnson who tried hard to get by Mentch on the heavy track surface but just couldn't get it done. Carson finished third with Alvis and Stoltz rounding out the field. David Prickett was in attendance with his Spike/Chevy but had mechanical problems causing him to load up and head back to Fresno earlier than he liked. It was good to get back to Antioch Speedway where so many BCRA Midget races have been contested over the years. The next race for the BCRA Midgets is September 19th at Kern County Raceway Park after the cancellation of this Wednesday's scheduled race at Placerville Speedway due to the ongoing wildfires in that area and the fairgrounds being used as a fire camp.
08-21-21- BCRA Midget - Antioch Speedway
HEAT RACE: 1. Tyler Mentch 2. Colby Johnson 3. Robert Carson 4. Floyd Alvis 5. Dave Stoltz
MAIN: 1. Johnson 2. Carson 3. Mentch 4. Alvis 5. Stoltz (did not take initial green)
---
Article Credit: Mark Sublett
Submitted By: Dakota Albright
Article Media
Back to News