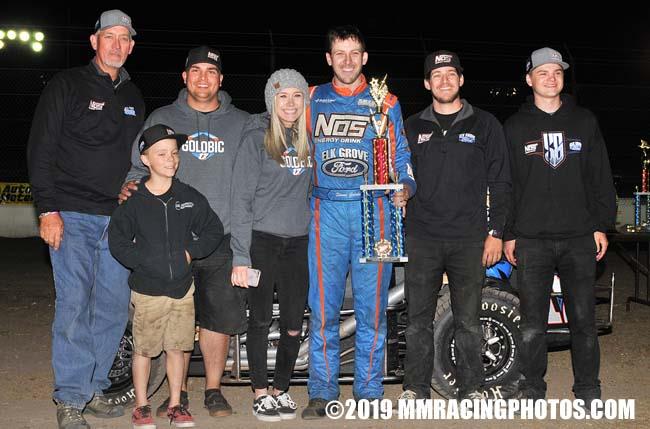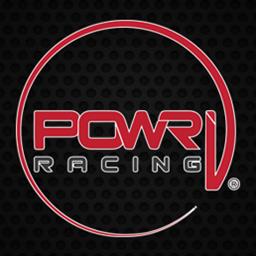 ---
GOLOBIC COMMANDS STRONG BCRA WIN AT STOCKTON
STOCKTON, CALIF. (May 30, 2019) – Shane Golobic from Fremont drove the Matt Wood owned Elk Grove Ford sponsored Bullett/SR-11x Stanton to a clean sweep of the POWRi-BCRA midget portion of the "Jimmy Sills Classic" held at the Stockton Dirt Track Saturday night.
Starting on the pole of the scheduled 20 lap main event Golobic took off at the start to lead Penngrove's Chase Johnson, Tracy's Austin Liggett and Hanford's Michael Faccinto after one lap was in the books. Some good racing happened on lap two when Liggett, one of the hottest drivers on the west coast, passed Johnson for second and Faccinto followed to take third.
Golobic stretched his lead until Johnson stopped on the front straightaway on lap 10 bringing out the yellow flag slowing the action. He restarted at the tail of the field. When racing resumed Golobic once again took off to the lead stretching it to a straightway over Liggett until lap 19 when Beau Lemire from Rescue spun in turn four driving his Beast/STI Subaru slowing the action.
On the ensuing green-white-checkered restart Golobic went on to win it well over POWRi-BCRA dirt point's leader Liggett in his Spike/SR-11 Stanton. Faccinto raced a solid third in Del Morris' Spike/SR-11 Stanton followed by Lemire and overall POWRi-BCRA point's leader Robert Carson from Concord driving the Howard and Karen Segur owned Ellis/Gaerte. Johnson pulled off the track late in the Del Morris Spike/Toyota to finish sixth and Mark Maliepaard from Ripon ended up seventh in the third Morris owned Spike/Esslinger.
A Saturday, June 1 show at Placerville Speedway in Placerville, California is up next for the POWRi Lucas Oil BCRA Midget League.
POWRi Lucas Oil BCRA Midget League Main Event:
Shane Golobic; 2. Austin Liggett; 3. Michael Faccinto; 4. Beau Lemire; 5. Robert Carson; 6. Chase Johnson; 7. Mark Maliepaard; 8. Marvin Mitchell.
---
Article Credit: Brian Walker
Back to News