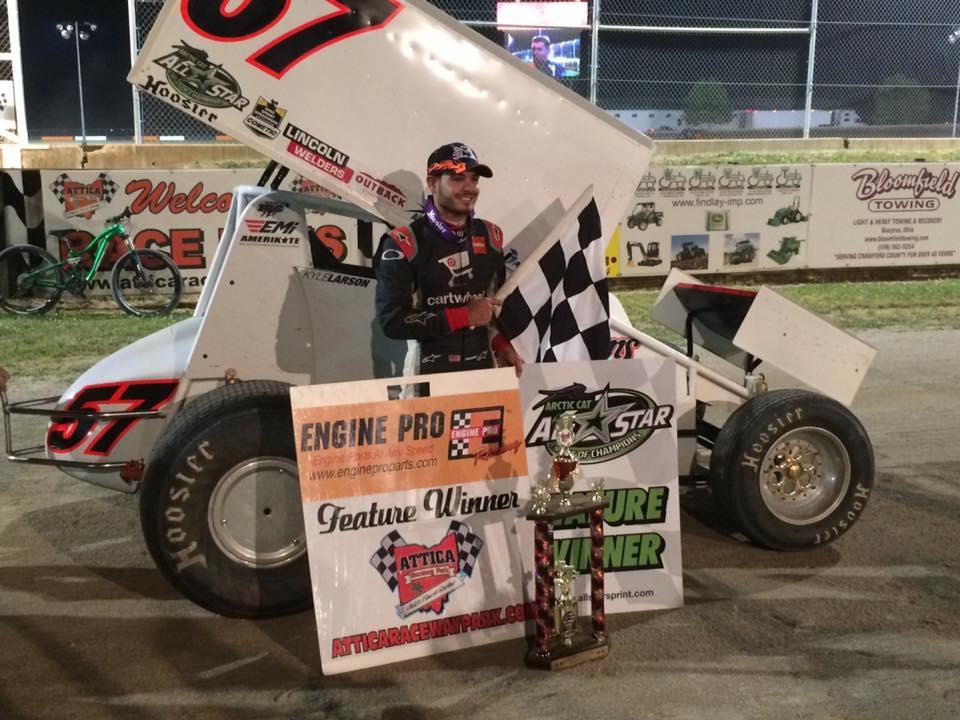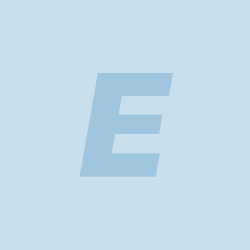 6/23/2016
Eagle Motorsports Inc
---
Book Ends
Six nights of racing for Kyle Larson and he was able to end where he began. In the winner's circle. Larson opened Ohio Sprint Speedweek with win at Attica Raceway Park. Piloting the familiar Silva Motorsports #57 EAGLE. He capped the week off of NASCAR with a second win at Atomic Speedway and became the only repeat winner of the series thus far. Kyle's departure prior to the completion of Speedweek will relinquish his points lead. "Paul Silva did a really great job with this race car. For us to put it in victory lane is really special."
Kyle wasn't the only EAGLE to visit victory lane during the week. Rico Abreu dominated round four at Wayne County Speedway. "I just love being a part of this team. It's all about preparation and these guys certainly make that happen." Rico nearly swept the evening earning victories during his respective heat race and dash, all before leading all 30 circuits of the feature program.
Johnny Kent battled past multiple leaders to lead the final twelve laps and picked up his first victory since 2015 with the Oil Capital Racing Series. Kent drove his EAGLE car to this win at Caney Valley Speedway while finding the rubber and ultimately the checkers.
The Nebraska 360 Sprint Series made their debut at the new Off Road Speedway in Norfolk, NE over the weekend with Jack Dover earning the victory. Dover took over the lead on lap seventeen and gunned his #53 EAGLE to the win. The win extended his points lead in the series as they prepare for Park Jefferson this weekend.
Chase Wanner is mastering the learning curve of two engine divisions. The Knoxville Raceway regular ventured out to Eldon Raceway and proved victorious over a stellar field, steering his beautifully prepared EAGLE car on the super half mile to a win.
Lightning sprint action was intense with a mixture of winners across the country. The West once again saw young Kyle Offill stand victorius. Kyle shot into the lead in his #2K HENCHCRAFT machine and dominated the race as he held a half-lap advantage at the drop of the checkered flag at Marysville Raceway with the BCRA.
Brandon Johnson of Holt, MN held a fellow HENCHCRAFT driver behind him at Greenbush Race Park. Johnson won the event and aided his bid to win the points amongst sixteen other local drivers.
Andrew Scheid captured his second win at Merritt Speedway making him the only repeat winner so far this season in his HENCHCRAFT car. With only four starts at the Speedway in the books. Andrew will certainly be a contender for the season ending points title.
Matt Spicer tops the STALLARD news this week. Spicer visited Flomaton Speedway in Alabama with the #18 car and left with the winners share. This win marked his third of the season.
---
Article Credit: Eagle Staff Writers
Submitted By: Mike Long
Article Media
Back to News