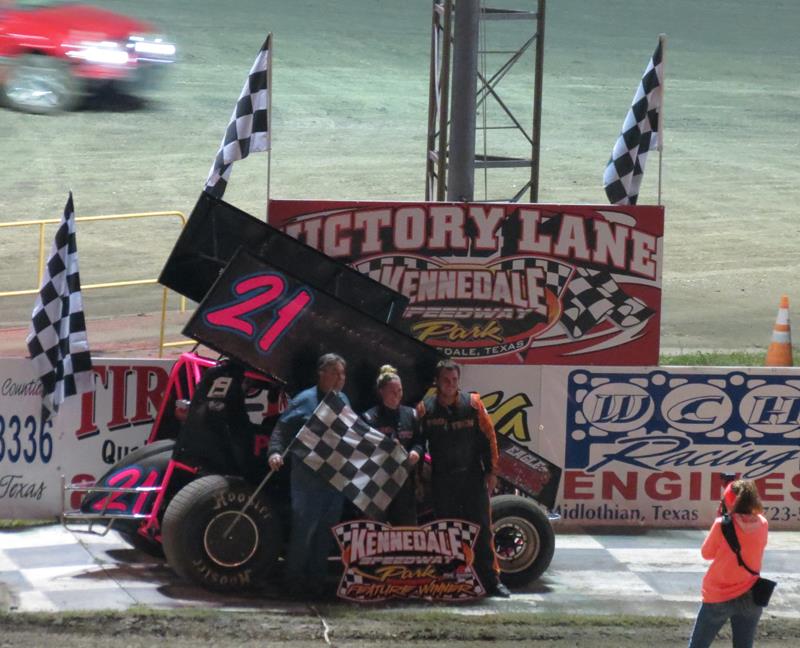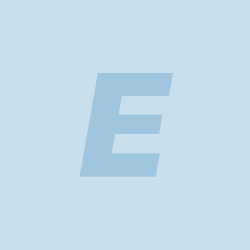 4/27/2016
Eagle Motorsports Inc
---
First Firsts with Sweeps
Michelle Melton won the IMCA EMI RaceSaver sprint car feature at Kennedale Speedway Park. Michelle would check out on the field running a smart race to win by over 1/2 a track and lapping up to 6th place. This two car family operated team clinched its second win of the month with their EAGLE cars. Supported by Pro Tech Service Co LLC, Valvoline Express Care of Seagoville, Well's Racing Engine's, Allard Racing Engine's, Simpson Race Produces, Lightning Wing's, Eagle Powder Coating, Advanced Racing Suspension, Custom Powder Coating, Snider's Paint and Body, Keizer Wheels, Smiley's, and Abilene Powder Coating.
The ARDC Midgets moved into Linda's Speedway to find Brett Arndt capture the flag in his EAGLE. Arndt was able to move into the top spot with a second pass of the leader and able to withstand a late race yellow flag to grab his first victory in two events.
Jake Martens took the lead at the start to claim his first Sprint Series of Oklahoma IMCA EMI Racesaver sprint victory of the season as the tour made their first ever appearance at Brill Motor Speedway in Meeker, Oklahoma on Saturday night. Martens, aboard the Paul Martens owned EAGLE backed by Martens Machine Shop/Fortune Auto and Truck Supply #48, would hold the lead amidst numerous restarts to take a two car length victory in the end. His first victory lane shot of the season, but more importantly, it was new daughter Ava's first victory lane shot as well.
Eagle Raceway hosted its second week of IMCA EMI RaceSaver sprint car action Saturday and Jason Martin jumped out front in his 5X machine. Battling from the rear in the opening round prepared his Midwest Linings, Truck Plus, Deuces Wild Power Coating and EMI/Speedway Motors backed team for this week's victory. Jason bested a 33 car field to stand in victory lane.
Dodge City Raceway Park's sprint car action saw Liberal's Koby Walters become the third different winner in as many rounds of competition this season by racing to victory lane in the 20-lap feature event. Walters inherited the point in turn two on the fourth round and then survived a late caution to win aboard the Walters Irrigation No. 33 SCHNEE Chassis.
The AMSA Mini Sprints had a powerful field of 22 cars signed in to compete at Waynesfield Raceway Park for the season opener. Kobe Allison competed in his first winged event, second race in the car, and won aboard his HENCHCRAFT. Fellow HENCHCRAFT driver, Rod Henning, finished second.
The BCRA Midget Lites ran Placerville Speedway and young Kyle Offill took advantage of a lap 9 restart to take the lead in turns 1 & 2. Offill came across the stripe on lap 10 as the new leader and despite a challenge over the course of the final few laps, Offill held on for the win in his HENCHCRAFT. In victory lane, Offill was almost speechless when describing his first victory at Placerville. "The car was fast all night. It really was digging", he said. "It feels good to get a win."
STALLARD swept the weekend in two areas by drivers of the same name. Frank Galusha traveled East to compete with the POWRi National Micro Series in two events at Jacksonville Speedway and Macon Speedway, central Illinois based venues. Hungry for his first ever POWRi victory fast Frank blitzed the field and notched not one but two wins in the new SST Chassis. "It felt good. I can't say enough about the guys at EMI who built this brand new Stallard SST," explained Frank Galusha. "This car is awesome and we're excited to get a win at this level and solidify our product. This car was a pleasure to drive."
Cousin Jake Galusha visited the Newton Kart Klub in Iowa for a two day show and also swept both nights of racing with his STALLARD SST. This was the first contested micro event at the track.
---
Article Credit: Eagle Staff Writers
Submitted By: Mike Long
Article Media
Back to News